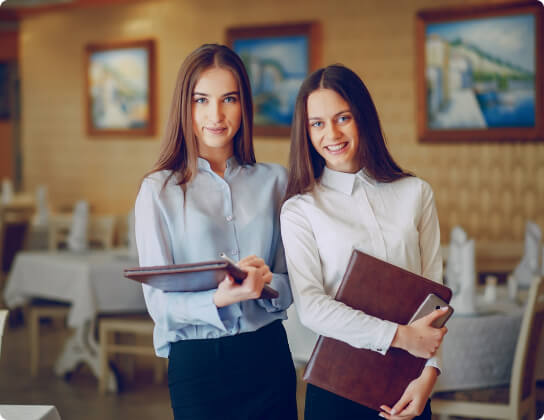 All-Inclusive Hospitality Management Career Services In Los Angeles, CA

At Los Angeles Hospitality Education Center (LAHEC), we provide career services for hospitality management to our students with the aim of helping students find the best jobs for their interests, skills, and goals. Our career services are offered by subject matter experts who have been in the industry for numerous years. With their knowledge and experience, our students can obtain insights into the industry and focus on building the necessary skills from the start. It is our primary goal to provide individual coaching and career counseling services, which is also one of the reasons why we keep a low student to faculty ratio.
Moreover, with our interactive and hands-on learning environment, we are certain it will quickly foster the development of various work-oriented analytical and critical thinking skills. These skills will come in handy when students move onto professional life, making them valuable assets in the hospitality management workforce. So if you need career guidance service in the field of hospitality management, feel free to join our programs. Reach out to us today!