Team behind this
great
program
Velit officia consequat duis enim velit mollit exercitation veniam consequat sunt nostrud amet. Amet minim mollit non deserunt ullamco est sit aliqua dolor do amet.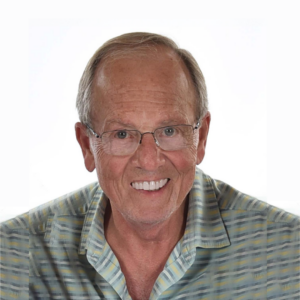 Chef Guy Calluaud, is a renowned, classically trained chef from France where his family has been in the restaurant business since 1825. In addition to working at his family's restaurants he received a formal education at the famous L' Ecole, Hotelière in Nice.
Chef Guy's experience includes serving as the Executive Chef at the San Angelo Country Club, the Executive Chef at the exclusive restaurant of the Fairmont Hotel in Dallas--The Pyramid Room at and as the Proprietor of his own group of restaurants--Calluaud's.
Paramount to Chef Guy's success is his ability to teach all levels in the kitchen, enabling each person to execute to the best of their ability and accomplish even more than they imagine. Knowing that success goes beyond technique, Chef Guy taps into his student's enthusiasm, encouraging them to work hard to develop their skills.
An award-winning chef, Guy's talents include everything from luxury French dining to casual American fare, always with the same dedication for quality and excellence. He has developed a reputation for proving that "subtle cooking in an authentic style-with an occasional twist of "originality" makes everyone from U.S. Presidents to the next-door neighbors feel right at home– whether they are eating his French delicacies or his down-home Texas style barbeque. We are excited to share Guy's extraordinary talents with our students at LAHEC!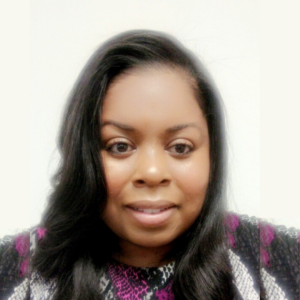 Genesis Robinson possesses over 17 years of exceptional experience within the Food and Nutrition industry.
Genesis earned a degree in Culinary Arts from the esteemed Culinary Institute of America and a Bachelor of Science Degree from Union College.
She has broad and deep industry experience working in the fields of food and nutrition as the Director of Food and Nutrition at UCLA Health and Keck Medicine at USC. In addition, Genesis also served as Executive Chef for Kaiser Permanente Los Angeles Medical Center. She is certified in food safety as a ServSafe Manager, a Food Protection Manager, and also a Dietary Manager by the American Dietetic Association.
Given Genesis' significant talents we are proud to have her on our team working with our students and educating them for success within the industry.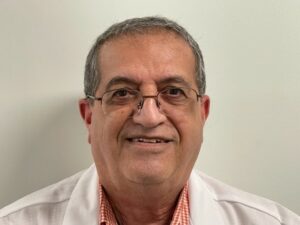 Sia Haghighi received his Master of Science Degree from the University of California, Davis. Sia has many years of experience in the food safety industry as the Founder and CEO of his own consulting business and works experience with Aramark and the San Bernardino Department of Environment Health where he served as a Food Safety Specialist.
Sia is an advocate and expert in the field of food safety and quality auditing of food facilities, manufacturers, and distributors. He possesses extensive knowledge in developing HAACP programs and planned training for successful execution in the field. In addition to his expertise in venues, he possesses many years of teaching experience as a ServSafe Manager instructor for both public and private organizations.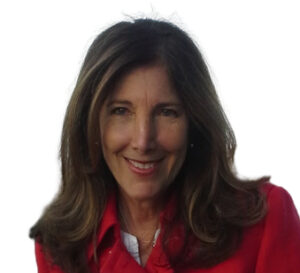 As a child, Chef Debbie had 2 loves: teaching and cooking. She parlayed these into her education : graduating Summa cum Laude with a BS Degree in Home Economics with an emphasis in food and nutrition, followed one year later with a teaching credential from California State University .While still a student, she hosted a twice weekly radio program on KCSN related to culinary and consumer topics. Four years later, she added a Masters Degree. while building a program in the culinary department at high school. In College Chef Debbie had worked part time as the cook for a family of 4. In her mid-twenties , while still teaching, she worked nights and weekends in Beverly Hills as the chef for Hair Salon Guru Vidal Sassoon, and later for a well known music attorney. Both of these jobs involved not only cooking for the families, but also for business lunches and dinners , as well as large fully catered events in her clients homes. She created a Bran Apple Nutritional Fruit Bar which was manufactured and sold to local stores and restaurants in the days before health food bars were commonplace. A busy catering business with celebrity clientele grew from these contacts. She furthered her education with many weeklong trainings at the CIA campus in Napa Valley, as well as almost yearly travel to France, other European destinations and Asia. Her own classrooms provided a limitless source of talented students who were invited to join her catering team. Never one to sit idle ,Chef Debbie joined the staff as an evening chef instructor at the renown Pasadena Le Cordon Bleu Culinary School. In June 2015 while teaching at Glendale Community College. she was awarded an advancement in academic rank to adjunct assistant professor . Chef Debbie is proud of the accomplishments of the students she has mentored, many of whom now work in restaurants, have careers in food based television both in front and behind the camera, as private chefs, and as culinary instructors themselves. Her nutrition background makes her lean toward clean and healthy food menus, and she has no problem working with clientele who require special diets whether low in fat, salt or sugar, vegan, vegetarian, kosher, lactose or gluten free. She is happiest working in her garden, growing a bounty of organic fruits, vegetables and herbs. Chef Debbie is excited to add the title of professor at LA-HEC to her culinary resume.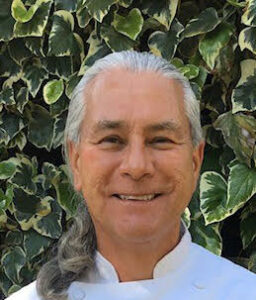 Chef Phillip is a graduate of the California Culinary Academy, San Francisco class of 94. Before attending Professional Culinary School, Phillip started working in kitchens at the age of 16 for Dieter Kiessling, Certified Master Chef. For 12 years, under Chef Kiessling's guidance, Phillip was taught every station in a professional kitchen for the next 12 years. Phillip became the Chef Garde Manges during this time. 
Phillip then went on to work for the Fairmont Hotel in Denver Colorado, as the Asst. Chef Garde Manger  before being asked to move to San Jose CA, to open the Fairmont Hotel as the Chef Garde Manger, in the heart of Silicon Valley. 
Phillip returned to Denver to then open the Scanticon Hotel, a division of the Intercontinental Hotel. As   Asst. Chef Garde Manger.
Phillip moved to California and has worked as a Private Chef at a 500-acre horse ranch in Sebastopol, CA. Attended the California Culinary Academy and went on to work in academia as the Externship Coordinator for CCA. Phillip then went to work for Guckenheimer Enterprises, a corporate food service company as a Chef/Manager. 
In 2000, Phillip joined the culinary team at Universal Studios Hollywood, as Executive Sous Chef, Senior Area Manager. During his 17 years at Universal, he managed the food division on such projects at The Simpsons and The Wizarding World of Harry Potter.  Phillip also worked as Exec. Chef/ Associate Dean at USC and managed the Ronald Tutor Center project for Auxiliary Services Hospitality.
Phillip enjoys traveling around the world, being on 5 continents so far, and enjoys learning about the foods and customs of people from around the globe.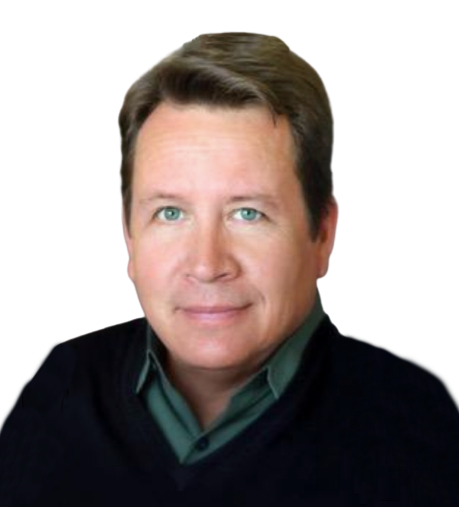 Professor Martinez is a foodservice management professional, consultant, and trainer, who has spent the last twelve years of his multi-faceted career teaching a variety of culinary courses including Nutrition, Menus and Recipes, and Cost control/Purchasing, and culinary management.
He possesses an extensive educational background, holding a doctorate in Higher and Postsecondary education, Master's degree in Liberal Arts, and a Bachelor of Science degree in Finance. In addition, his doctoral research focused on college student development, formation, and student success.
"I am a firm believer that every person who invests in their education here at LA HEC hold the potential to excel in their aspirational, educational, and culinary goals, laying the foundation to become a foodservice professional in the segment of their choosing."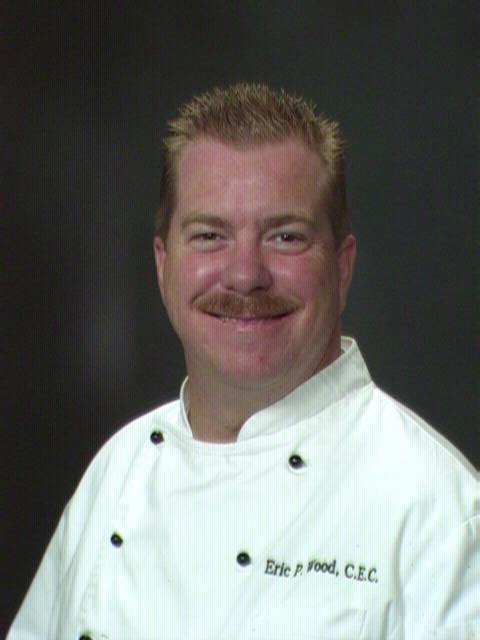 Eric grew up in Los Angeles in a restaurant family. His parents owned and operated numerous restaurants in the Los Angeles area. It's not surprising he became a chef after starting to work in the family's dinner house at age 14. Since that time, Eric has gained a variety of experience in the culinary arts and has spent almost 30 years in the business, and 16 of that as a chef.
 Eric's formal training began in 1984 when he attended and graduated from The Culinary Institute of America in Hyde Park, New York. 
Eric's first job outside the family business after culinary school was as Sous Chef at St. Estephe restaurant in Manhattan Beach made famous by well-known Southwest cuisine chef John Sedlar. Eric then moved into an Executive Chef position at The Catalina Grill, a popular bistro in Redondo Beach. His next Executive Chef position was at the Admiral Risty, a destination seafood restaurant in Rancho Palos Verdes. 
More recently, Eric served as Corporate Chef for Frontier Restaurants, a southern California food service operation which owned and operated fourteen restaurants. There he wore many hats managing the commissary, developing menus, training cooks and food preparation employees, and opening new restaurants. 
Eric joined the Pillsbury Sales Team as a Corporate Chef in 1997 and was responsible for product presentation and training for the company throughout the Southwestern United States, including Distributor, Broker, Military, and Contract Management Account activity. When Pillsbury merged with General Mills, in addition to his current responsibilities, he took on Tricon and Sodexho. 
Then, Eric went to the HJ Heinz Company in mid 2004. He worked in the National Accounts group with a wide range of experience to offer his market of custom product customers in the West. Some of the customers he developed products for were: Del Taco, IHOP, Sizzler, Rubio's, and the Galardi Group. 
In June of 2006, Eric joined the Unilever Foodsolutions Team. He sold products from many well known brands such as Knorr, Lawry's, LeGout, Ragu, and Lipton Tea. He was also tasked with overseeing the Corona Culinary/Sales Center that was set up specifically for the Food Service Team to showcase their products to Customers.
Next, he was recruited by Nestle Professional to be one of their 11 Food Service based chefs to sell brands like Minor's, Stouffer's, Trio, and ChefMate. With a territory of Southern California only, Eric worked with the broker team to train and sell. He supported Regional Chain Sales as well as distributor sales.